Details

Written by

David Bernard, Ph.D.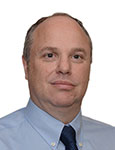 The target style of the x-ray tube impacts magnification, resolution and quantity.

In last month's column I explained the impact a transmissive or reflective target style of x-ray tube will have on the available magnification of an x-ray system. The difference between the two target types is shown in FIGURE 1. Not just the magnification is altered by the choice of target, however. The focus, or resolution, of the tube, as well as the flux, or quantity of x-rays, that the tube produces will also be affected. This is caused by the x-ray tube settings.
Read more ...