Details

Written by

Robert Boguski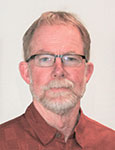 What do you do when the excrement starts flying?
I write this in California on Monday, Mar. 18, 2019. Eight days earlier, a Boeing 737 MAX 8, operating as Ethiopian Airlines Flight 302, crashed six minutes after takeoff in clear air on what should have been a routine flight from Addis Ababa to Nairobi. The equivalent route flown in Africa as a flight from San Francisco to Los Angeles. A milk run, as pilots say. Some 157 innocent souls didn't make it.
This follows a crash five months earlier in Indonesia, under similar circumstances with no apparent weather-related impediments, of the exact same aircraft type shortly after takeoff, with similar loss of life.
It is irresponsibly premature to draw sweeping conclusions from this most recent crash, as the investigation into both disasters continues. Much remains to be learned, and early theories of causation could be proven wrong. Eerie similarities between the two incidents have emerged from the evidence reviewed thus far, however, and we already know a few things. Those few things prompt anxious questions now.
Read more ...