Details

Written by

David Bernard, Ph.D.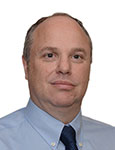 Voiding under edge terminations is often overlooked, to the detriment of yields.

My last column focused on voiding under QFNs. Primarily, this concentrated on voiding under the central termination. As I discussed, the potential for voiding in this area is high, owing to the limited available escape pathways to remove outgassing volatiles created during reflow from under the center of these planar objects. This can result in the often-typical voiding issues that are usually clearly seen in their x-ray images. Therefore, this can then be the natural and easy focus for an operator to concentrate on as the location of the likely fault or failure, even if the "substantial" level of voiding may be acceptable from a supplier and customer point-of-view. With voiding (when present) usually being so obvious, yet probably at an acceptable level, once the central termination has been considered and passed by the operator, then the edge terminations may not then be fully considered, or possibly even ignored completely, as the potential source of problems. Therefore, I would like to present some images of good and bad QFN edge terminations to highlight some of the features that may be seen in the x-ray images to indicate the problem could be at the edge and not in the center.
Read more ...